Brands

Amoena is the world's leading breast care brand, Amoena swimwear combines fashion, fit and supreme comfort for effortless confidence.

Trendy swim wear from bikinis to one pieces in a full range of cup sizes.
The designer who invented the tankini, Anne Cole  founded a Swimwear company renowned for instilling beauty and confidence, with classic swimwear for the active and ageless woman.

Lise Charmel is a bright, beautiful and glamorous swimwear brand.
Established more than half a century ago, this French luxury lingerie brand was born in Lyon, the silk capital of Europe. Lise Charmel gathered inspiration from the finest French and Italian art, designing corsetry, lingerie and now swimwear with a passion for excellence and high-end luxury.
Lise Charmel's 'Antigel' swimwear collection is as chic as its lingerie; the designs are bright and colourful, with a nod to the historical lace of their established French lingerie brand.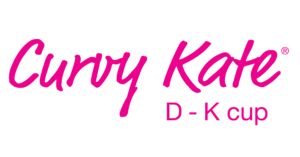 Curvy Kate makes D to K cup  swimwear that curvy girls love to wear. Simply put, Curvy Kate will make your gorgeous figure happy with fit, lift, shape and comfort

Profile By Gottex is an updated, stylish line for the independent women of all ages. Profile is known for its smart solid groups and beautiful prints made of high quality sensitive lycra, and also for the extensive assortment of tops and bottoms so that every woman can create the best possible mix for herself.

Jantzen, having pioneered "the suit that changed bathing to swimming," the Jantzen brand, a century old in 2010, signifies leadership in style, innovation and fashion. Jantzen embraces "timeless glamour," reaching into an archive of celebrity heritage for the latest design inspiration.
The signature red Diving Girl™ logo is one of the most recognized icons in existence.

Body Glove has been a staple in every fashion-forward beach babe's wardrobe with signature one-piece swimsuits, bikinis, rash guards, swim vests and coordinating apparel. The family-owned surf and dive brand grew out of a love for being in the water. Today, Body Glove protects you while you're above and below the surface with stay-put swimwear that boasts hot prints, bright colors, bold patterns and chic accents that draw attention for the right reasons.

No other swimwear brand emphasizes flexibility, dependability, and affordability while staying true to comfort and style quite like Beach House.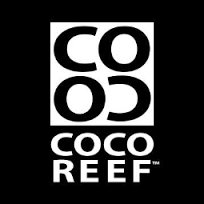 Coco Reef is lush, glamorous, quality women's bra-sized swimwear. It's not always easy for swimsuit designers to find the perfect balance of sophisticated swimsuits that accentuate and flatter your curves, but that's a specialty that Coco Reef swimwear has honed to perfection.

Coco Rave is a fashion-focused, trend conscious, lively collection of bra-sized swimwear.   Whether you're an A/B-cup or a DD-cup, you'll chase the sun in style and comfort.

Longitude swim suits are vertically and horizontally engineered to provide full coverage and length. As such, Longitude swimwear provides flattering silhouettes for all figures; especially for women with longer torsos who often struggle to find the perfect swimsuit.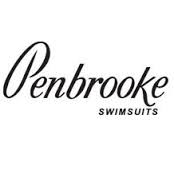 These 100% polyester crinkle fabric swimsuits are chlorine resistant and great for swimming, aqua sizing, hot tubs, and more. They come in sizes 8 to 18 and plus size 18w to 26w.

Nike Swim is dedicated to creating the most advanced performance products for athletes in and around the water.

Made with a unique and innovative fabric, Miratex®, this fabric delivers three times the control of ordinary swimwear fabrics, without relying on inner linings and constrictive control panels to shape and trim.

Panache is one of the world's leading designers and manufacturers of D plus swimwear and Cleo by Panache is targeted at young women who are looking for great support which will flatter their figure but will not compromise on fashion and style.

Sauipe Swimwear from Brazil is a no-excess, less-is more- approach resulting in sophisticated and very elegant designs. The cut is a 'conservative Brazilian', providing a bit more coverage, while still maintaining its sensual appeal. Peepers is one of two retailers in Canada for this line.

TYR was founded to serve the competitive swim market with fun and performance-driven fashionable prints. TYR has grown into a global swimming and triathlon brand.

Since 1975, Seafolly has been at the epicenter of Australian beach lifestyle and has quickly become one of the most recognized swimwear and beach lifestyle brands world-wide, setting the seasons trends, Seafolly offers a fun, fashion forward and innovative range of swim wear.

Started in 1928 on the famous Bondi Beach near Sydney, Australia, Speedo is the world's most recognized, and innovative swim brand.

Watuko Headgear is a Canadian manufacturer that specializes in Multifunction Bamboo Headwear. Their headgear can be worn in a dozen different ways including a headband, hat, balaclava, neck warmer, windbreaker and so much more. The fabrics are wind resistant, breathable, moisture wicking and thermal to keep you cool in summer and warn in winter. We carry over 60 different unisex patterns and colours to choose from, plus one size fits most adults.